Spread in discrete structured populations
The simulation above takes place in a discrete structured population (states are "A", "B", "C"). The following animated plot shows the size of active infected hosts in each state as well the migration event ongoing at every time step.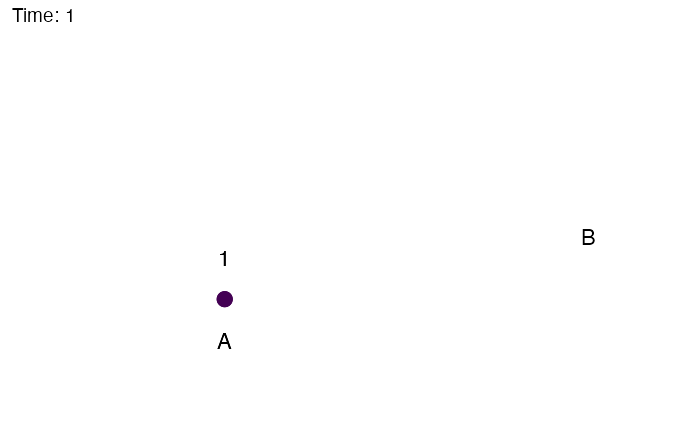 Of course, these 3 locations could correspond to particular geographic areas, for example the Benelux region (Belgium, the Netherlands and Luxembourg). The code above could be easily modified: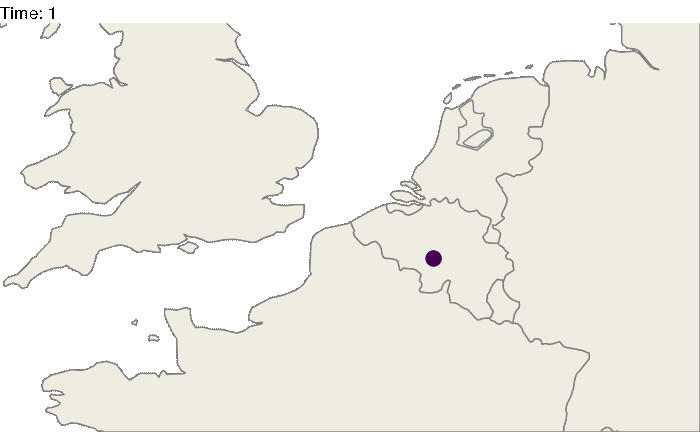 Spread in structured populations in continuous space
Similarly one can try to represent the spread of pathogen in a continuous space. Here, we will generate a random raster for the purpose of this tutorial, but you can use a "real" world raster and simulate your epidemic on it ( see this example ).
The following plot gives a static representation of all positions occupied by all hosts during the simulation: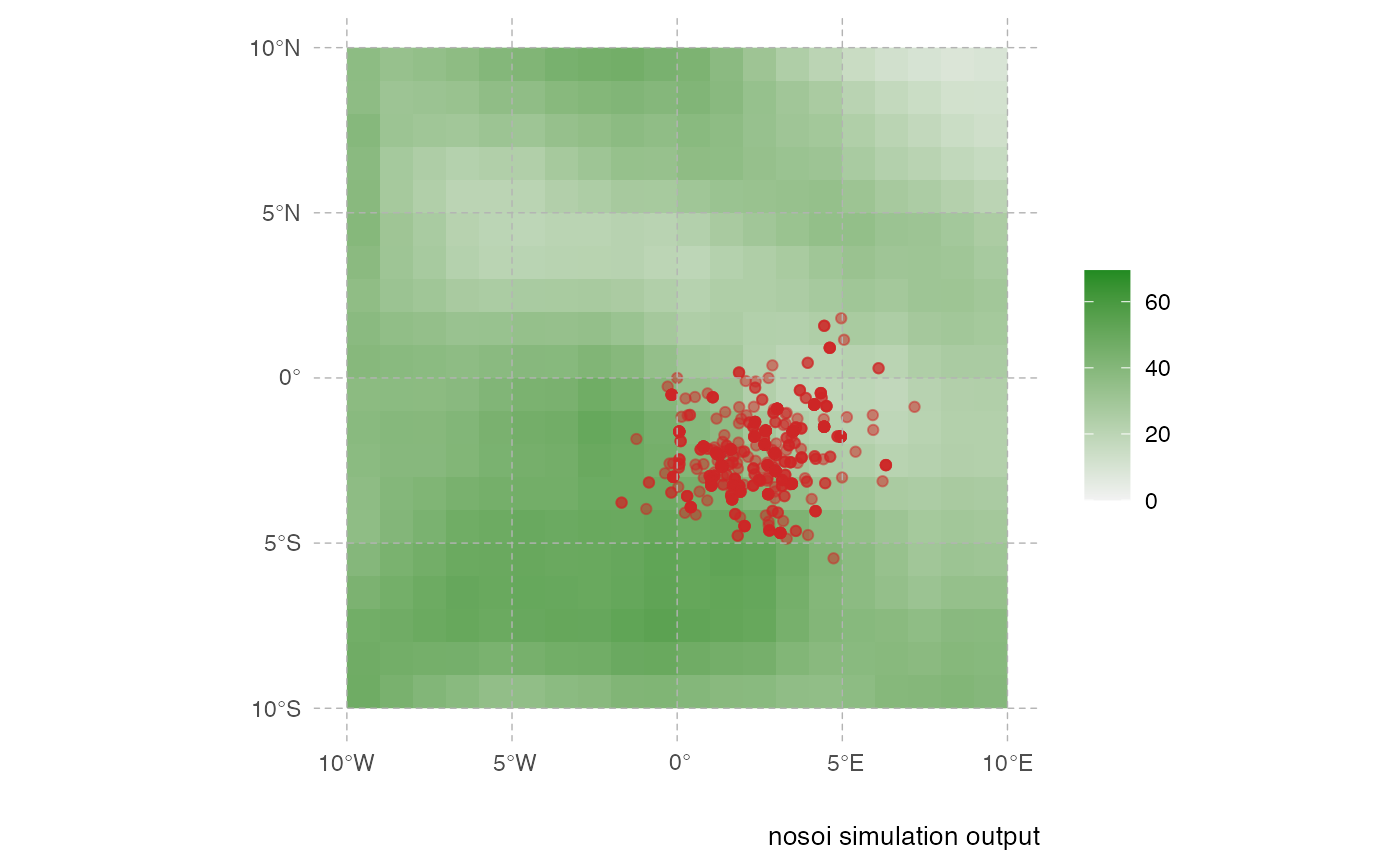 This representation can be a little messy however, and not very informative. Using the time information, one can represent the dynamics of the spreads using an animated representation: